Amsterdam, New York – 2021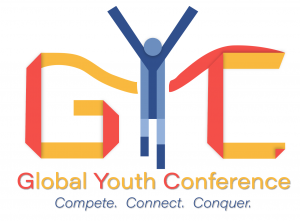 The 2021 New York Global Youth Conference (GYC) will be taking place at Perth Bible Church in Amsterdam, New York.  Join us May 6-7, 2021, and Compete ~ Connect ~ Conquer!
This conference is for Christian school or home schooled students utilizing any Christian curriculums that reached the age of 13 by December 31, 2020.
Registration Costs:
Cost per student – $80.00 (includes lunches)

Judge Costs – $0.00 (includes lunches)

Adult Non-Judge – $20.00 (includes lunches)
Registration costs do not include lodging or breakfast and dinner meals.
IMPORTANT DATES
Early entry uploads must be submitted by April 16, 2021
Registration software will be locked on May 3, 2021
For more information contact Adam Rondeau: 774-329-3039 ;   adamrondeau1979@gmail.com 
General Schedule
Thursday – May 6
Registration & Exhibits Check

Opening Rally

Competition 

Rally 
Friday – May 7
Competition Resumes 

Track & Field

Final Competition 

Awards Rally
EVENT MODIFICATIONS FOR THIS CONFERENCE:
Basketball, Volleyball and Tennis are not offered at this year's New York conference.