Pacific Northwest Conference
Senior Conference – April 3-6, 2023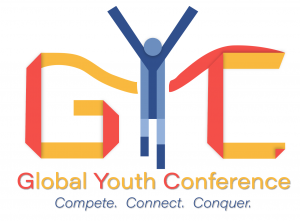 The 2023 Pacific Northwest Global Youth Conference (GYC) will be taking place at Covenant Christian School in Moses Lake, Washington.  Join us for Jr. Conference (ages 8-12), November 17-18, 2022 and Senior Conference April 3-6, 2023, and Compete ~ Connect ~ Conquer!
This conference is for Christian school or home-schooled students utilizing any Christian curriculums.
Registration Costs:
$165 per student
No registration cost for others. Lunch costs are $10 per meal.
Registration costs do not include lodging or breakfast and dinner meals.
IMPORTANT DATES
Early entry uploads must be submitted by

March 13, 2023 – Senior Conference

Registration software for the addition of participants and event entries will be locked 10 days before the start of the conference.
For more information contact Emory Thompson: (931) 254-9557;   
General Schedule
Download a digital version of the participant schedule books that will be made available during the conference. Available here for your reference and information. Parents and friends may also view this schedule to find basic information about when events will occur and their locations.  Click the image below to download this document.