We highly esteem Christian education at Global Christian Educators Association. In fact, our mission is to assist Christian schools and homeschools by providing resources and sponsoring events that equip students, parents and teachers for success in their Christian education
endeavors.
When Jesus commissioned His disciples with the task of spreading the Gospel around the world His mandate was to make disciples and the mechanism was to be education (Matthew 28:18-20).  We see your passion to fulfill the Great Commission at home and in your community. We share it as well and want to help.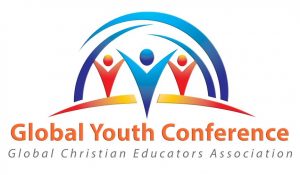 It is our desire to serve you in your Christian education endeavors. Our flagship endeavor is the Global Youth Conference. We invite you to participate and incorporate the preparation for this program into your school year. We believe that the leadership development that this conference provides will be a highly valued tool in your home and ministry.
We welcome the opportunity to serve your Christian education needs.